Basic Life Consultation –
20% OFF
(Formerly known as the Whole Life Consultation)
The Basic Life Astrological Consultation is recommended when you want to know about several topics. Here are areas of life you can gain clarity, guidance, and inspiration on:
Career:
Purpose, skills, and talents. What will make you the most money, give you a sense of meaning, and gain respect using your natural talents effort? If you are at a crossroads in your work and want to take a different direction while saving time and preventing unnecessary effort.
Spiritual Path: 
The spiritual practices that will result in the fastest growth and a feeling of love and connection to the divine.
Relationship Capacity:
Relationship Capacity includes if you are likely to marry or get into a committed relationship, or if you would be much happier staying single. Your natal chart reveals the path to feeling more fulfilled and loved whether in a romantic relationship or not. Relationship Compatibility is included if you are in a relationship, or want to look at a past or potential future relationship.
Health:
Your temperament indicates the best diet and lifestyle practices, and the health chart (D30) reveals possible health issues. Gemstone prescriptions are suggested if appropriate (gem prescriptions don't work for everyone). Become more beautiful and energetic through attaining the highest level of health possible.
Timing:
The areas of life currently activated by the lords of time. Find out if you are in a love period, a career-boosting season, or if it's time to go within and attend to your soul.
Remedies & Recommendations: 
Books, coaching referrals, specific types of therapy, and spiritual practices including mantra, prayer, meditation, writing, etc.
Recording Provided:
The recording of your Basic Life Consultation will be sent to you in Mp3 format. I'll also send the video if you are an astrology student and we look at your charts together on Zoom during your session. Because technology can be unpredictable, I can't guarantee that the recording will come out. It's recommended that you record the session on your end too, if possible. It's rare, but something can go wrong once in a while.
Click the Button below to see the availability for the Basic Life Consultation or get the Basic Life Consultation Gift Certificate by clicking on the PayPal Button a little further down at the bottom of this page.
$185 with 20% Off (usually $231) - 90 minutes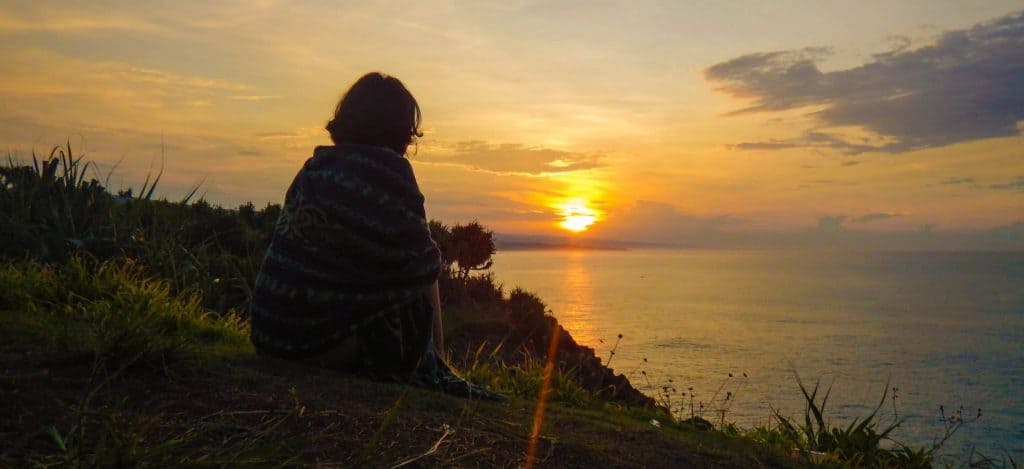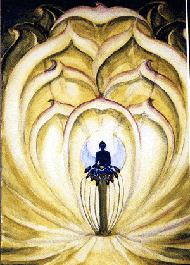 Thank you for the wonderfully insightful reading the other day. Even when the system is accurate, it means nothing without the ability and experience of the astrologer, so I feel very fortunate to have come across your name for my first tropical Vedic reading.
I was very impressed and actually reinvigorated after being in somewhat of a rut with personal projects.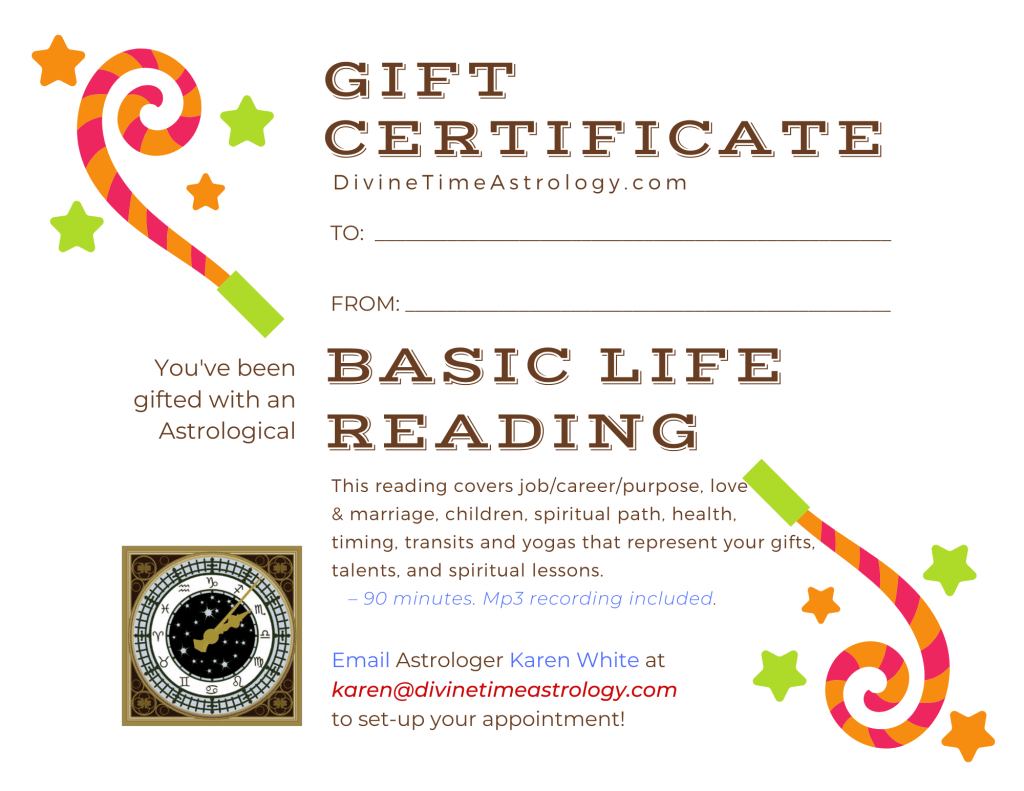 Basic Life Consultation Gift Certificate
$185.00
The Basic Life Gift Certificate
The Basic Life Consultation (reading) is a unique and thoughtful gift for someone special in your life. It's an excellent gift for students, and for introducing a friend, lover, or family member to Vedic astrology.
How it works:
Click on the PayPal button below. After payment, PayPal will redirect you to a page where you can download the Gift Certificate in PDF format.
The recipient emails me and I send them a link to set-up their appointment. Calendly notifies me that they've set-up their meeting with me, and we go from there.
If you have any problems purchasing this gift certificate, please email me at karen@divinetimeastrology.com.