Yearly Birthday Reading – Varshaphala
Every year on your Birthday, you have a PERSONAL New Year's Day. Your birthday is the best time of year to create a vision, set goals, and affirmations.
Every year you get a whole new chart. The only thing that never changes is the position of your natal Sun. You get a new ascendant, Moon sign, and all the planets may be in houses other than the houses they were in when you were born. (Every 13 years the Varshaphala will be the same ascendant as your birth chart).
This reading is also known as the Solar Return reading, and Varshaphala is the original Persian technique for the solar return. The Solar Return is when the Sun returns to the exact degree it was in when you were born, and this happens every year. This yearly consultation covers one year from birthday to birthday.
You will discover in this reading:
The FOCUS of the Year – shown by one pivotal "house" in the chart (houses represent the various areas of life), and the THEME of the year indicated by the Planet that is the Lord of the Year.
The Solar Return (called Varshaphala, a Persian technique) chart shows the times of the year that is easy and pleasurable and the times of the year where you are in training and pushing forward.
You will also receive the recording of our conversation in the MP3 format.
Yearly Birthday Consultation (Varsaphala)
$125.00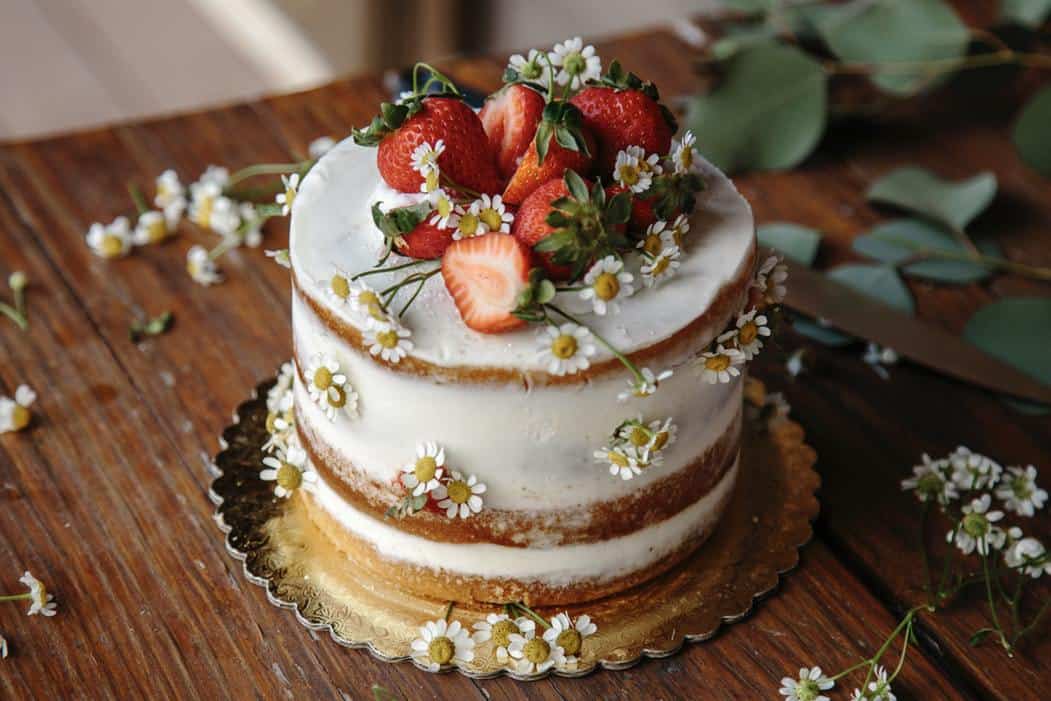 Thank you for the reading.  You are a kind and caring person.  I'm a reserved person, but I find it very easy to talk to you.  I feel that I can talk to you about anything! 
I appreciate your advice/guidance and will contact you again in November/December to let you know how I am doing.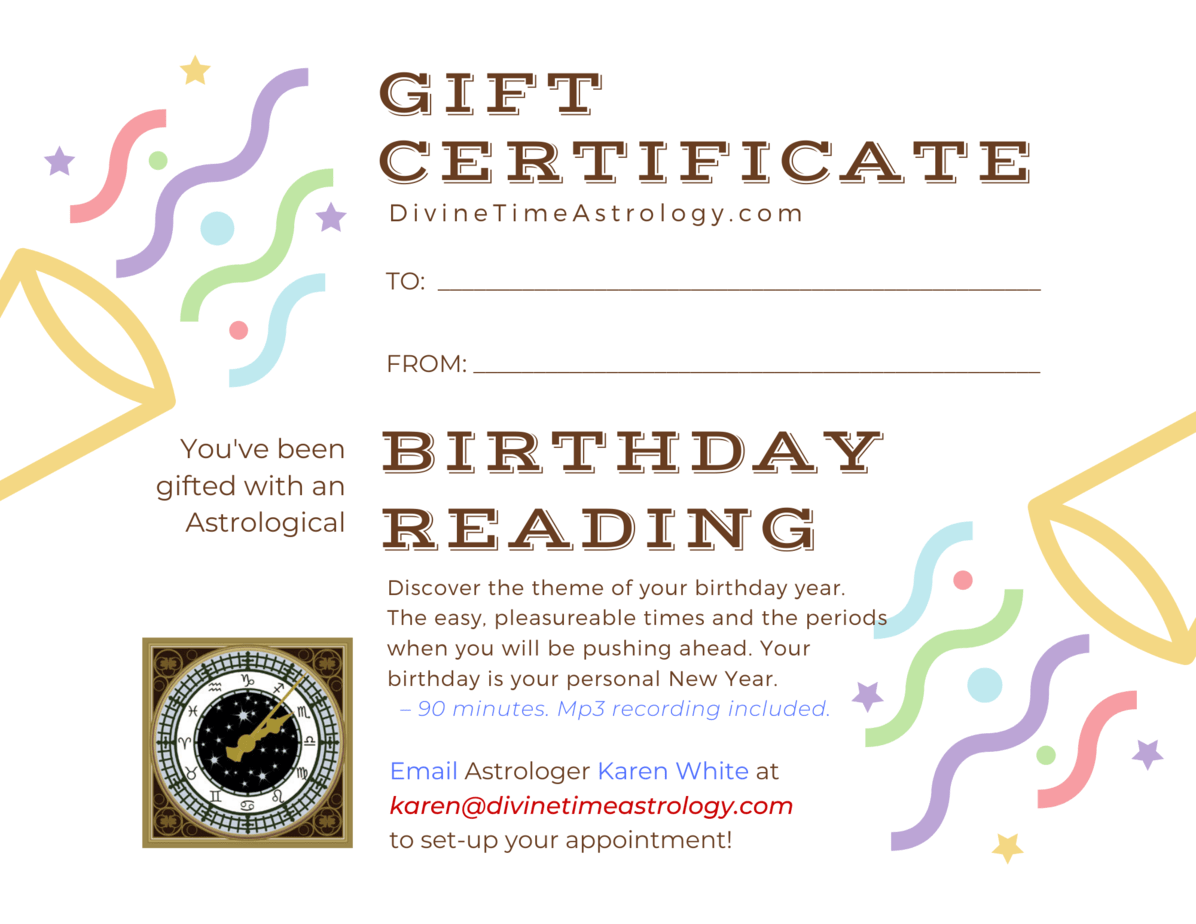 Birthday Reading Gift!
The Solar Return Varshaphala birthday reading is a unique and thoughtful gift for someone special in your life.
How it works:
You buy it here, download the PDF and either send it to the recipient by email or print it out and put it in an envelope (with a bow on top, naturally!).
The recipient emails me with the Serial number and I send them a link to set-up their appointment and ask them what their current concerns are.
If you have any problems purchasing this, please email me: karen@divinetimeastrology.com. 
Yearly Birthday Consultation (Varsaphala) Gift Certificate
$125.00