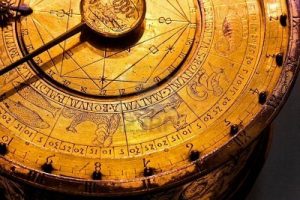 Horary astrology is for questions on one topic, usually love, career, health, or for getting a second opinion on your intuition. 
When you ask the heavens a specific question that you have a strong desire to know, you are in alignment with divine timing. This 'divine' moment in time is when the planets are in the right signs, and the right relationships to each other, to best answer your question.
Horary astrology

is also excellent for on-going life situations such as:
starting a new business 

buying or selling a home

going through a complicated relationship or career period 

when seriously dating and looking for your life partner

when you are training yourself to listen to your intuition 
The Horary chart

is the "birth" chart of your question

.
I cast your Horary chart when I receive and understand your question. We may need to talk about your situation a bit first to figure out what you genuinely want to know. Sometimes it's hard to figure out exactly what the question is because you're too close to the situation.
The rules for interpreting the Horary chart are different than the rules for reading a natal chart and is especially useful for people who don't know what time, or day, they were born. The birth chart of a person is a snapshot of the entire life span of that person. The Horary chart is this moment in time. It's like a close-up view of a unique set of circumstances within a person's life. 
Here are some typical Horary questions:
Will I get the job? Will I like the job? Will the money be good? Will I be able to advance in this company? Is someone at work talking about me? What does my boss want from me? Will I get a raise or a promotion?
How does he/she feel about me? Is there a future in this relationship? What is going on in my marriage, and how can I make it better? Is my spouse cheating on me again? Why did she end the relationship & can I get her back? Will my ex-return to me? How will my siblings react if I share my feelings?
Will, I ever marry, and if so, when? What personality traits will my spouse have? Will I be happy in the marriage? Is it a good time to leave my marriage? Would I be better off if I went? What is blocking intimacy between my wife/husband and me?
Would it be beneficial to take on X as a business partner? Would we work well together, can I trust him/her? Is it equally profitable for both of us and the company? Am I going in the right direction in my business? Am I targeting the right people to become my clients and will they pay me?
When will I start making more money? Would moving to XYZ improve my life?
Will my friend show up at my party? How can I mend my friendship?
Will I graduate from college? Will I do well in college? Will I get into the Masters or Ph.D. program? Will I profit from my knowledge? Should I work now or go to school now?
Will I get my visa? Will I be accepted into the work program in XX country? Will I be able to stay in this country, or will I have to return to mine?
Will my spouse's health improve? Is this a good doctor for me? Is this medicine working for me? Will I feel better soon and how can I help my body heal?
Where is my daughter, is she okay, and will she return? 
Will I win in court? Will he/she take us to court? Can we settle out of court?
If I played the lottery, would I win? If so, how much (just a little, a medium amount, or a LOT)?
Is this a good house for us? Will we get the house? Will we sell the home for a decent amount of money?
And, much more. You can ask about nearly anything under the heavens in Horary astrology! 
Ask Me Your Question Now – $67.00
RELATED:  
More on Horary and the Kinds of Questions You Can Ask
Horary Example:  "Will I get the job?"
Horary Example: "How Does He Feel About Me?"