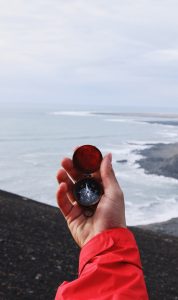 This consultation is ONLY for clients who have already had a Whole Life, Your Great Work, Varshaphala, or Ready-for-Love consultation with me. Because I am now familiar with you and your birth chart, this service is available for follow-up consultations whenever you need.
The Ongoing Support sessions can be on any topic, or several topics, and include natal, horary, and transit charts, including doing relationship capacity/compatibility checks on new potential partners and horary love questions if you've already had a Ready-for-Love reading with me.
This is also the best follow-up reading to get if you want to continue exploring your birth chart after getting any of the above mentioned readings because it's not possible to cover everything in a person's birth chart in one, or even two, sessions!
"Hi Karen, there is no way you could possibly know how much light you shed on my life. Wow. It's been an amazing week of realizations. Thank you so much."
— Tom

---

"I want to tell you about certain prediction you made during our session. Soon after we had our session, my adviser offered me a project to do in math. I ended up choosing a topic which is on applied maths. It has been slow in progress but I am happy that I got a project I really like to work on.

The great thing about this is I got it as soon as I had talked to you (you said I would get a project that I really liked) and it was the first thing I could find in the internet while searching for the topic. Luckily my professor has a PhD on the same topic. This is great so far and I am really positive about everything. Just thought I would update you about this. Thanks! "
— N.S.
Option One:

  One 90 minute Follow-Up Support Session – $130.50
Option Two:
  Four 90 minute Follow-Up Support Sessions – 
$480.00
(Save $42.00)