If you want to learn more about Horary astrology and how to do it, you're invited to attend this four-hour beginners workshop. If you want to learn an essential skill as a practicing astrologer and be of practical assistance to your clients, friends, family and yourself, come to this Horary workshop.
I'll be giving this Horary workshop next month on April 15th in Scottsdale, AZ. Here is the official write-up on the workshop coming up in Scottsdale, Az on April 15th:
WORKSHOP ON HORARY ASTROLOGY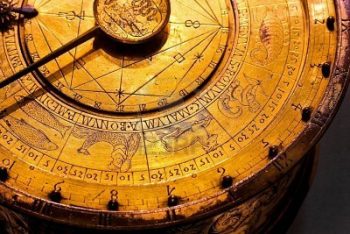 You will learn how to read and use the Table of Dignities, the heart of Horary astrology, and you will learn a lot of the basics of reading a horary chart. 
It is not possible to learn everything about Horary in one workshop, but by the time you leave, you will be able to start doing Horary charts for practice on your own.
This workshop will be a good introduction to Horary and you will leave with the confidence that you too can do it.
GETTING TO KNOW KAREN
Unable to answer my client's urgent and specific questions, I gave up on astrology. Two months later while browsing in a metaphysical bookstore, I found John Frawley's book, The Real Astrology. It was like a beacon of light and I've been hooked ever since.
After reading John's books, I studied with John Frawley's star pupil, Branka Stamenkovic in 2006. I studied with her for two years and have been practicing Horary astrology nearly every day since. Horary is what gave me the confidence to quit my respectable job as a Graphic Designer in March of 2011 to practice astrology full-time.
Brenda Black kindly invited me to use Horary on her radio show, Your Astrology Now, which was fun and a great way to practice answering questions quickly.
For natal astrology, I've been studying with Ernst Wilhelm since 2008 and I use the tropical zodiac with Vedic techniques (but use the sidereal zodiac for the fixed-star lunar mansion techniques).
Bring your questions to the workshop, the more urgent and heartfelt, the better. By the end of the workshop you will wonder how you ever did without Horary astrology!
Karen White's presentation will be live in-person and highly interactive. She will be using slides and will provide several handouts for participants.
RECOMMENDED: Buy the The Horary Textbook, Revised Edition by John Frawley, to use as daily reference in your practice of Horary. If you can bring it to the workshop, it will be very helpful to you, though it's not necessary.
To learn more about Horary and Western Vedic Astrology, go to her website at www.divinetimeastrology.com. To contact Karen, EMAIL her at Karen@DivineTimeAstrology.com.
*************
DOORS OPEN at 12:15 p.m. on April 15, 2017. Admission is $20 for ASA members and $25 for guests. We graciously accept snacks to share during monthly meetings.
We meet at the Scottsdale Granite Reef Senior Center, 1700 N. Granite Reef, Room 8, Scottsdale, AZ 85257. Room 8 is on the far northwest corner of the senior center. At the conclusion of the lecture, everyone in attendance is invited to join us at a nearby restaurant in appreciation of the guest speaker.
 **************
Hope to see you there!