"Thank you for the wonderfully insightful reading the other day. Even when the system is accurate, that means nothing without the ability and experience of the astrologer, so I feel very fortunate to have come across your name for my first tropical Vedic reading. I was very impressed and actually reinvigorated after being in somewhat of a rut with personal projects."
—Robbie Y.
"Yes, I do have to thank you for your reading.  I had 2 other readings, one a traditional Western and one a Sidereal Vedic which was really off.  And both were not encouraging for my marriage but thankfully they told me don't file now but prepare to.  But your advice to separate for a year was the best.  And I was preparing to do that before it shifted, which was not remotely possible before in the last 8 years.  Nice!I was in compensation with just about everything in my life.  Read my post on Kala forum for the Bach remedies."

–Meg
"First, I would like to say thank you so very much. I reached out to you because on your 'how it works' page you wrote 'a non-judgmental and compassionate attitude.' Quite frankly, you have given me more peace and accuracy than any doctor I have seen the past year."  –Julie
---
"I've noticed it's so easy to adopt the same habits, thinking patterns and perceptions as my family because I live with them so I'm trying my best to avoid them. Your stream of consciousness journaling has really helped with that! It helps me not feel like a pressure cooker and I always manage to find the wisdom within myself to find the meaning in my painful experiences, so I'm grateful to have found the wisdom I did with you." :)  –T.K.
"I trust this email finds you well. I cannot thank you enough for offering such tremendous insight and counsel for my friend, M.B. She is just thrilled with her first session with you, as was I."
–Ingrid
---
"I wanted to thank you for a very informative and wonderful conversation we had today.  You were absolutely great. Once again thanks for all the insights and we should definitely stay in touch.  If there are classes you are teaching in the near future or doing retreats please let me know."

Thanks again

–Abrar
"You told me in horary that I would find the property & have some sort of deal in three days, 3 weeks or 3 months.  I couldn't believe it but I found the property and submitted an offer 3 days later.  When Sun aspected Saturn.  I am a bit more of a believer now. ;}" –Kelly
"I thought you would want to know that another one of your astrological insights from 2 years ago finally came to light for me!!!!

You had mentioned that I have a lot of anger in me that's hidden from my view but others feel it. I didn't have a clue what that meant until late last night. It was like a boil that finally was lanced!! Other things you had mentioned finally started to connect once that anger piece fell into place!! I was shocked that I was harboring so much anger and resentment. I didn't have a clue!!!

I suppose it has come to light in order to be healed now so I'm trying to figure that out. I'm taking responsibility for my life instead of sacrificing it in order to make my mom happy. Even if my choices make me a selfish daughter. In the end, neither she nor I will be happy if I make give up my own life and happiness in favor of hers. It will leave us both bitter.

Thank you again for everything. You are amazing!!!"

Xoxoxo

–Sabrina
"There's no way you could possibly know how much light you shed on my life. Wow. It's been an amazing week of realizations." Thank you so much –Tom
"I have nothing but gratitude to Karen for helping me to get closure with my ex-boyfriend. I couldn't understand why it was so hard to get over this man who had hurt me on many levels and on multiple occasions, yet my inexplicable constant thoughts for him were consuming my energy and making me question my sanity. Why was there such a deep connection to this man that made me think of him so frequently and predict future communications in dreams of him? I even knew when he was feeling happy or hurt a year after we broke up!
Karen helped me understand that sometimes there are connections on a deeper level. A past life connection. This journey I am on is one of infancy in my relationships and I am still learning. I had a relationship with this man in my past life – my husband no less! possibly my only husband in my past. It was also clear in the chart that in this lifetime we were not meant to be together and it would be damaging to both our spiritual beings should we try. It made perfect sense and explained so many things. It gave me the capacity to finally let him go with love and light.
I didn't even know how much I was consumed by him – until I wasn't….thank you, Karen. I literally feel free of the suffering. :-) "
–Rainy, Mission Viejo, CA
Evening Karen,
I wanted to forward this email to you, so that you may use it as a testimonial. The email was sent to Ashevillevedicastrology.com (Ryan Kurczak had referred her to me):
"Hello Emily,
Just checking back as to my experience with one of your referrals, Karen White. She is most excellent at what she does!!! I greatly enjoyed my session with Karen and would highly recommend her to those seeking astrological insight. Her services have provided me with the perspective and insight necessary to my spiritual and emotional maturity.
"
Best wishes,
–Melina
"The reading you gave me has been super helpful for my well being and emotional state around relationship too..thanks for tuning me in a little deeper. I feel amazingly blessed and grateful."
–C. A.
"Just a little note to say thank you for yesterday. I really appreciate you taking the time to go through my chart and the compatibilities and to really go in depth into why things are the way they are and what I can do to improve. I was initially quite apprehensive about what you might say in case I would feel completely devastated after it. However you explained it really well and although I would have wished the compatibility report to be better, it made me really understand what is going on and not take things personally (such as sleeping in a different room!).
You have a really nice way of being direct but at the same time in a kind and caring manner. It was very helpful for me to see it from a different perspective and I feel that it will help me make more rational actions and hopefully deal with issues less emotionally (well… I'll try). Thank you very much for yesterday's consultation."
–Mona
"I want to tell you about certain prediction you made during our session. I think soon after we had our session, I had my adviser offer me a project to do in math. I ended up choosing a topic which is on applied maths. It has been slow in progress but I am happy that I got a project I really liked to work on.
The great thing about this is I got it as soon as I had talked to you and it was the first thing I could find on the internet while searching for the topic. Luckily my professor has a PhD on the same topic. This is great so far and I am really positive about everything for now. Just Thought I would update you about this."
–N.S.
"Thank you for the reading.  You are a kind and caring person.  I'm a reserved person, but find it very easy to talk to you.  I feel that I can talk to you about anything!  I appreciate your advice/guidance and will call you again in November/December to let you know how I am doing."

–Nadia
"I originally did have some doubts about whether the Horary would work.  When I spoke with Karen about my situation and using the Horary, I felt more comfortable with it.  I found Karen to be very supportive, knowledgeable and enjoyable to work with.  The reading was very accurate and it gave me a lot of insight.  I now consider Karen to be my astrologer because I  trust her honesty, good heart, and professional work ethic.  She is one of a kind."
–Anonymous
"Your suggestions are very much appreciated, Karen. In regards to your services, you really do go beyond the call of duty."
–Barney Pivnick
"Thanks Karen…..the session with you had such a calming effect, now at least I know I am not that bad the way I used to think. I have recommended you to a friend and he is very keen to book a session with you I will definitely seek your advice again."
–Aditya
"After an initial phone conversation with Karen, I scheduled a whole life reading. She asked me to send any specific questions or concerns to her ahead of time; I was looking for insights regarding professional /career choices and a deeper understanding of what my chart had to say about relationships.
Karen was well-prepared for my reading; it was obvious she studied my chart thoroughly and intentionally. Her interpretation of my chart was global and inclusive, yet very informative and concise. When I needed further explanation on any comment she made, she gave it. I was specifically seeking input on the next phase of my career/vocation/dharma. She had many suggestions regarding career and professional growth possibilities that were in alignment with my soul evolvement as seen in my chart.
We also spoke in depth about the love and relationship aspects of my chart. Things that had happened in the past were validated by what Karen saw in my chart, and Karen had some very reassuring things to say regarding my future love and relationship possibilities.
Karen also did not shy away from sharing about difficult placements of planets and the impact they were having on my life. More importantly, she gave many concrete and practical suggestions for easing challenged or debilitated planetary placements.
Before my reading, I would have likened my mental and emotional state to an internal pressure cooker- feeling anxious and uncertain about my future and having any sense of true clear direction. All that internal pressure was lifted through my reading with Karen. I now feel calm and clear; the future is not some worrisome and fear-driven unknown entity. Instead, I feel hopeful, with a much greater sense of clarity and direction about my life and my future. I have a great sense of peace; my spirit feels empowered and imbued with alignment and uplifting energy once again.
Thank you, Karen.  You are a gifted Astrologer, and I feel blessed to have received my Vedic Reading from you. I highly recommend you, and have done so already to several people!"
–Reverend Marcia B.
"The session gave me validation about an experience I am having in my life. Karen nailed it. It's in my chart! For me knowing it is a REAL energy in my life motivates me to action  … and Karen gave me practical action steps I could take to make a positive difference. Truth is I don't love the challenge I am facing and I do feel EMPOWERED with CHOICE and therefore I feel in touch with my RESILIENCE and WILLINGNESS to take action. The session was extremely useful."
–Leslie Sann, MA, LCPC
Living by Design
"I had many discoveries about especially in the relationship consultation. I learned about the differences of Horary and Vedic astrology. I learned about the houses and planets of astrology that make up our charts. I also learned that I have some masculine tendencies to try to tell other people what I think is right. I also learned that Moon – Rahu conjunction can bring challenges to the emotional state of being. I learned what I'm good at doing and what I should pay more attention to especially in relation to career and relationships."
–Lauren Rose Keslow
"I just want you to know that I really, really appreciate the talk we had. The reading was so helpful and just what I was needing. Since we spoke, I've opened up to astrology and started taking notes, studying. devoting my time to understanding all I can. And I'm enjoying it SO MUCH. Hearing that I have the potential to counsel people in the way that you guys do inspired me to stop thinking and to actually get going. So, thank you, Karen!"
–Jeff Patterson
"This woman was AMAZING. She is based out of California, and she knows her stuff!! She pinpointed MANY things for me and has helped ease my mind, but with facts which was SO cool…..I just thought I'd share. I am a lover of tarot, but I find horary to be foolproof. I can't read horary though! Anyways, check her out..she was amazing, and I did not find her too expensive. She's generous with her time as well, and she gets right to the point!"
–Stephanie Smith
"It's given me the clarity that I need I most in my life at this time. It's an absolutely amazing experience!"
–S. F.
"I just wanted to thank you for the life  altering consultation we had the other day. What a difference a day makes. I have to say that I have not been happy in years, but after speaking with you regarding my life and my relationship I can go on day to day knowing that I am where I am supposed to be in life with regards to my career and my hobbies and my spiritual development and my relationship with my boyfriend. I feel like I've taken a sigh of relief.
As we discussed, I've been studying "things of the spirit" since I was a little girl and have always felt a little lost…like I was looking for something I could not find, but now I understand as a Jupiter chick (as I like to call myself now) this is just who I am. In speaking with you about my natal chart I was just amazed that everything I am is right there in my chart from my love of writing to my career to my love of astrology.
And thank you so much for helping me to sort out my relationship with my boyfriend. After my divorce from a man I felt was the love of my life, I was afraid to move on with my current boyfriend and make that "commitment" to him–I care for him, but was so afraid that I'd make another mistake as I've done in the past with men, but after discussing our compatibility strengths and compatibility points I was able to move on with him that very same day and now we are discussing our future. He's happy as am I.
I have grown to love Vedic Astrology because it allows us to look at our relationships realistically (not just on the soul mate and so-called chemistry level), but offers us "fixes" for problems we may have and helps us to understand our partners on a deeper level.
I could write a book, but let me end by saying thank you for your guidance and recommendations. I cannot even begin to tell you how much of an impact our conversation has had on my life and my relationship."
–Kind Regards,
 Natalie Thomas
, Pittsburgh, PA
"I originally did have some doubts about whether the Horary would work.  When I spoke with Karen about my situation and using the Horary, I felt more comfortable with it.  I found Karen to be very supportive, knowledgeable and enjoyable to work with.  The reading was very accurate and it gave me a lot of insight.  I now consider Karen to be my astrologer because I  trust her honesty, good heart, and professional work ethic.  She is one of a kind."
–Prefers to remain anonymous
"Just want to say thank you so very much for your reading. Because of  it, I am now on a new path to becoming a certified healer under
Healing Hands International. I thoroughly enjoyed my first level training and am looking forward to the next one. Still having a hard
time financially, but things will work out in time. Signed up as a substitute school teacher and am looking at other avenues of wealth.
Hope things are well with you. I greatly enjoy your newsletter and hope you have continuing success!"
–Fondly, Kathy
---
"I don't understand astrology, but then again I don't understand electricity – I just know it works! I think Astrology is a scientific skill or fine art which you illustrate beautifully! I sincerely do thank you for everything you have ever done for me. You always have a sweet way of breaking bad news with feeling and compassion for the person receiving the news. You offer remedies or things you can do to improve the situation, but most of all you provide hope. That is a special skill, Karen. Thank you!"
–Lorraine Hunte
"Just wanted to touch base with you regarding the effect your reading had on my life. I'm still transcribing the reading so that I can completely understand the values and positions of the planets and such, however, I DID move out from living with my boyfriend for the specific reasons of focusing on myself…and there has been an immediate positive effect because of this move.
Thank you for the insight, and also, thank you for telling me that I need to get selfish! I see how, by not being, it is very distracting to my desires of growth and progression."
–Windy Osborn
"Several things I got from the reading, but one of the most important was that now I know it's OK to have a lot of yang in me. I've always known I'm not a girlie-girl, and that my personality tends to midline between M & F. It's not that I wasn't OK with this…  It's what I am, so that's all there is to it. But I had no idea I came into this life to experience the Yang part. What a gift you've given me!
The second amazing (AMAZING) thing I learned is this is my last life. This may sound very dark, but I see this as a big relief. I have so little interest in the stuff that occupies most people that I meet. Running a business has been challenging, and therefore never boring, but other than that I always wonder what the hell is this all about.
I am very happy to have the suggestions you've given me, particular re endocrine system and depression. Very practical. Good stuff to know.
MY VOTE:  You, my dear, are in the right business. You do it so very well. I will treasure receiving your newsletter and watching you fly.
A whole lot of affection is coming your way (from me)."
–XX Pat Beal
---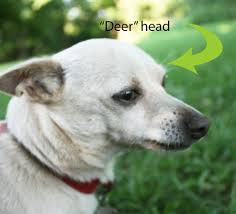 "I don't understand any of the astrology stuff, but Mommie gives the best rubs and her lap is very soft."
–Mama Dog