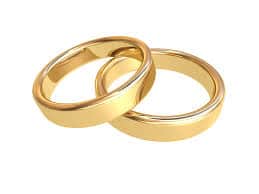 A gold ring, gold nugget, and gold ore are just symbols, of course, but they are good symbols for describing a man's level of relationship capacity. When it comes to relationship capacity, is he a gold ring, a gold nugget, or a gold ore?
How easy or hard it is for a woman to get along with a man is part of relationship capacity, but it's more critical that he 

do the right thing

by the woman.
It's great if a man is personable, charming, and exciting to be with, and therefore easy to love. But what you need to know is if he will be there if you get sick, unexpectedly pregnant, get old, or (temporarily) lose your sense of humor!
A NOTE TO MEN
As you can see I'm talking to women here (or the "feminine energy" person), but you may still want to stick around to read the rest to find out if you are naturally honorable, responsible, and steadfast in a relationship.
If you are not, you CAN do something about it, but only if you want to. The woman can't do anything to make you change.
That is why I'm talking to women (or the feminine energy partner) because they are more naturally adaptable to you than you are to them.
No surprise, I know, but women still like to think they can change a man with the sheer force of their love. Because of her belief in love, she will often stay too long in a dead-end relationship with you.
Why A Woman Needs to Be More Cautious in Love
The stakes in love are higher, in some ways, for women than they are for men. Women bond more deeply through sex, and a child is connected to her for the rest of her life, while a man is tied only by his conscience.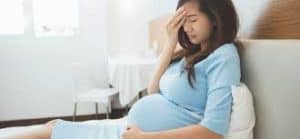 Also, if a woman wants a family, she has a limited amount of time when this is naturally possible (I will be writing about relationship capacity for women in future articles).
A man, however, can put off parenthood for many years and still impregnate a woman much younger than himself.
He may be as handsome as Brad Pitt, as loveable as Hugh Grant, and as suave James Bond, but it's his character that you want for a lifetime.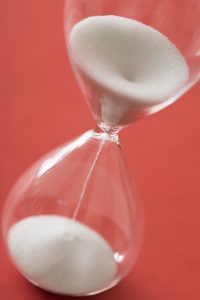 You have to spend a lot of time with a man to see how he behaves in everyday circumstances. You have to get past the first six weeks to find out if he is just on his best behavior or not.
Have you invested months, or years, with a man only to find out that he wouldn't be there when you needed him?
Were you crushed? Did you wish you had known who he was before you gave him your time and your heart? Worse, are you losing your faith in love?
What if you could find out if he is worth it first?
You know what I'm going to say now, don't you? There IS a way to find out if a man is honorable BEFORE you lose your heart. With the ancient art and science of Vedic Astrology!
It doesn't require hundreds of dollars (like matchmaking services that usually don't deliver). Or the $$$ it takes to hire a private investigator.
Nor will it require you to risk your heart, your safety, or your non-refundable time.
I'm talking about the Relationship Capacity Report for Men (for only $14.95)!
It will require you to find out his birth data, however. You need his
day, month, year, TIME, city, state,

and

country of birth to get the most accurate report possible. Then you

g

o here, to get the report that will bring you the insight you need to decide if it's worth it for you to stick it out with him.
It Took YEARS (to Make It This Easy For You)
It seems almost too easy, doesn't it, to get information this important from just an astrological report?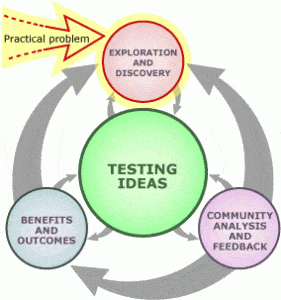 For you, it's only as difficult as it is to get his birth data. But, it took Ernst Wilhelm, the Vedic astrologer, researcher, author, and teacher who created the report, years researching, translating, and learning the ancient astrological techniques written in Sanskrit.
He then tested the ancient techniques he learned from these sacred texts on hundreds of birth charts. Finally, he figured out how to get this knowledge to you in a quick, inexpensive way. If you're dating more than one man at a time, the report's low price is a real deal.
The Relationship Capacity Report for Men
The report contains the same information you would get from me in a one-on-one reading (if we are only looking at the

Moon, the most important planet in relationships

). 
follow through on promises

handle what life throws at him

be consistently responsible, and

do what he needs to do to earn your respect and keep it,
Does He Get a Gold Ring, a Gold Nugget, or Gold Ore?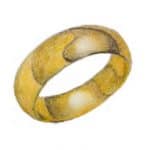 There will be a graphic symbol at the top of the report; if he is at the highest level of relationship capacity, there will be a gold ring. Hang on to this guy!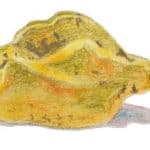 If he has some problems that make him harder to be with but still can do the right thing, then the report will have a gold nugget at the top. If you love him, and you also have good compatibility with him, then he is worth the effort.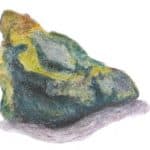 If he is hard to love, and also has too many things making it hard for him to do the right thing, the symbol will be a chunk of gold ore (rock with gold stuck in it). 
Unless you have lots of common goals together, even with good compatibility, you won't get much from the relationship. There will be many disappointments,

all the more bitter because

of the excellent compatibility

you have together. Don't let your history together keep you there!
Relationship Compatibility
NOW, after finding out his natural relationship capacity and he is still worth it to you, you can find out about your Compatibility with him.

You can check it out here

(

this link will open into a separate page

).
Relationship Capacity & Compatibility Radio Show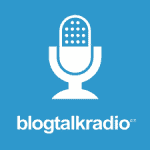 On the Astrology Fundamentals radio show, Ernst Wilhelm and I discuss relationship capacity and compatibility using Vedic Astrology techniques.
So far, we have discussed Tom Cruise, Katie Holmes, and Angelina Jolie and on our next show, we will explain the relationship capacity of Brad Pitt.
Is it likely that Brad and Angelina will stay together? What could have been the reason for the split up of Tom Cruise and Katie Holmes? Listen to the show archives here on my site (the archive player is on most pages of the site) or at BlogTalkRadio.com on the Astrology Fundamentals Show page.

The astrology that has been used to create the Relationship Capacity Reports for Men & Women, and the Relationship Compatibility Report, is the same astrology we will be using to analyze the
capacity and compatibility of these celebrity marriages.
Of course, we can never really know everything about another person's marriage, nor should we. But we will delve into them enough to show you how well this fantastic astrology works. And, what it can do for your relationships.
If you want to check out a man in your life, whether from the present or the past, get a Male Capacity Report here.
RELATED:
Example Male Relationship Capacity Report: Brad Pitt
The Ancient Vedic Compatibility Technique & Report
Why Jupiter is Your Husband & What Kind of Husband the Signs Produce