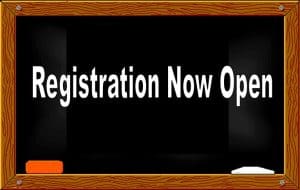 We finally have the registration page up and ready to go! 
The course, Learn Horary Astrology:  An In-Depth Study & Practice, begins on September 6, 2017 (right after Mercury goes direct) at noon, Pacific Time.
Here is the link to the Horary Course offer page where you can pay via PayPal with your PayPal account OR with a major credit card (you don't have to have a PayPal account to pay with a credit card):
REGISTRATION PROCESS BEGINS HERE:  http://learn-horary.com/horary-course-offer/
At the above linked page, you can read everything you will be getting in this course and what each of the 12 Modules will be covering. I hope you already have your books. If you don't, you can get the PDF download on the page you'll see right after you register.
After you pay, you will be taken to a registration page. Please fill out the form there, and you're ready to go. You will receive a receipt for your purchase via email.
You will receive more emails from me between now and Wednesday, September 6th letting you know what is happening and you'll get your LOGIN information to the Learn Horary Astrology Founding Members area via email before the course begins.
Have a great Labor Day weekend, and I'm looking forward to seeing you in class!