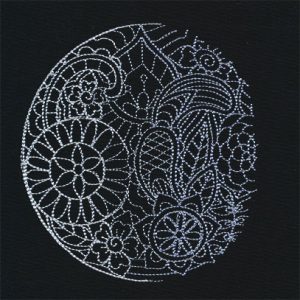 We're continuing with the phases of the Moon and now we're on the Waning Gibbous Moon phase. If you remember, being born during a waning Moon means that inner growth is the primary way you will grow this lifetime, and if it's the Waning Gibbous Moon, you will influence many others on the way.
In Jaimini astrology, the Moon along with Venus, is associated with a career in education (especially a Full Moon). When I meet a teacher, I know that their birth chart will show that they have a Full Moon, or a Waxing or Waning, Gibbous Moon as a career planet.
If you were born during the Waning Gibbous Moon, also known as the Disseminating phase, you are a person who will leave a lasting mental impression on those you make contact with. Spreading ideas and information will be successful for you as long as you think before you act.
SPECIAL OFFER:
Are you a teacher, educator, writer or a musician? The Moon is involved in these careers, in fact, it's unlikely that you would want to be in a career like this if the Moon wasn't involved in your career placements in your birth chart. If you've wondered if you would love being a teacher, writer, or musician for a living, the Your Great Work reading is designed to discover that.  Learn more about this consultation here.
If you mention this Moon article, you'll get the Your Great Work reading for $226.95, 15% OFF the usual price of $267.00. Save years of time and wasted effort. If you've ever wondered "Why am I here and what is the work I'm meant to do?" this is the time to find out! 
Email me: Karen@DivineTimeAstrology.com and we'll go from there. 
Being born in the second stage of "conscious operation" you possess an innate objectivity with an ability to keep your eye on the big picture. It is easy for you to bypass your own ego when communicating with others so that the true essence behind the subject is able to come through.
You may have a tendency to get caught up in causes. You may also tend to feel responsible to those you are attempting to enlighten. Remember, you can lead a horse to water, be careful you don't end up drinking it for them also.
Once you have given the message, let go (a waning Moon is about letting go) and know that you have planted the seed and passed the torch. It is now up to the receiver to take the responsibility for the gift of knowledge that has been imparted to them.* 
Videos on the Moon Phases Created by Teachers for Their Students
I found two videos that I really liked created by teachers for their young students. They are songs for the Moon, in the rap tradition. So adorable, I smiled all the way through them and thought you may enjoy them too. The Moon rules music as well, and the Moon as a career planet can also mean a career in music.
It looks like these teachers combined Music and educating :-)
The video below has to been viewed on YouTube, there is a link inside the video after you click on the play button. Don't miss it, it's actually pretty good.
*Paraphrased from the Kepler Program