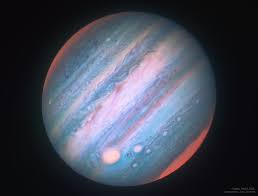 Here is your Jupiter into Sagittarius forecasts! You may be already feeling the major manifesting magic of Jupiter moving into Sagittarius. This once-a-year transit will begin on November 8th or 9th, depending on where you are in the world. Jupiter is one of the manifesting planets and in his home sign of Sagittarius, he is especially powerful.
Jupiter & Mercury Are the Manifesting Planets
Mercury, the other manifesting planet, is with Jupiter, doubling the manifesting magic of the houses, and the affairs of those houses, these planets are transiting through in your birth chart.
Jupiter in Sagittarius Forecast Videos
Nicole Brenny and I tell you what you can look forward to during this year-long transit of Jupiter. We use Vedic Jaimini astrology and the Cards of Truth for these forecasts. The first video is Part 1 and covers Aries through Cancer, and the second video is Part 2 and covers Leo through Pisces.
VIDEOS ARE BELOW.
SPECIAL OFFER
"If you follow your own nature, you cannot fail." This is the promise of Jupiter, "the great benefic." The Your Great Work consultation is designed to thoroughly examine your purpose, your best career, your gifts, talents, and innate skills. The Vedic Jaimini technique shows your natural abilities, the level of success you can attain, and what work will pay off for you. And, what vocations won't. This is a two-part reading. 90 minutes for the first session and 60 minutes for the second.
If you are wondering why you are here, what you're supposed to be doing, this is the best reading to get. If you are longing change your current career and want to know if you would be happy and prosperous in it, the Your Great Work consultation is the one to get. This consultation is an excellent choice for your child before he or she enters college or the workforce. I wish I had had a reading like this when I was going to college; I would have saved a LOT of time and money!
In honor of Jupiter transiting into Sagittarius, I'm offering this in-depth consultation for $267 with one of these BONUS REPORTS (your choice): The Financial Days Report (normally sold for $14.95) showing a five year list focusing on important money dates for your finances, OR, a Predictive Calendar Report (normally sold for $14.95) showing what days you can look forward to for love, health, wealth, and career. SEE MORE DETAILS on reports below.
Here are more things that Jupiter represents that we didn't talk about in the videos. (If you don't know what your ascendant sign is, you will need your birth TIME to find out. If you know your birth time, you can calculate your birth chart for free. The house with the diagonal line through it is your ascendant or first house):  https://divinetimeastrology.com/chart-calculator/
More About Jupiter & What He Represents
Jupiter is the "great benefic," the planet of purpose, faith, grace, and happiness. He is the planet of spirituality, spiritual awakening, wealth, the guru, wisdom, and knowledge. Jupiter has a 12-year cycle. If you look back 12 years and then 12 years before that, etc., you'll have some idea of the good things Jupiter will bring into your life.
The Ether Element
Jupiter is of the ether element which will expand your mind, your consciousness and your spiritual gifts as you make yourself receptive to the wisdom that Jupiter offers. This will bring more depth, meaning, and purpose to your life. Ether is the element that creation occurs within, the space that earth, air, fire, and water need to create. The ether element is called Prana in Sanskrit, which is the life force, and this is why Jupiter is known as Jiva, or "Life." 
The Organ of Sound & Sense of Hearing
Jupiter rules the organ of SOUND, and his primary power is in the vocal cords. Those of you with Scorpio rising, Sun, or Moon will experience this most strongly throughout Jupiter's one-year transit.
Of the five senses, Jupiter rules the sense of HEARING and helps you to acquire knowledge from Sound. This would be the normal listening to lectures, sermons, presentations, but it's also music, mantra, and prayers. Some people have the intuitive, or "psychic," gift called "clairaudience" which means they can hear that which is inaudible.
Husbands and Children
Jupiter is also the natural ruler of children and husbands. Aries and Gemini rising signs will likely experience these two blessings over the next year, depending on your birth chart, of course. Since Jupiter and Mercury are together, the two planets of manifesting magic, on the day that Jupiter ingresses into Sagittarius, you have a much higher chance of having a child or attracting a husband, if this is what you are wanting!
There is much more to know about Jupiter, and I will tell you more about him in the coming weeks and months. In the meantime, I hope you enjoy the forecast videos that I did with Nicole! 
RELATED TO:
How Does Jupiter Influence Your Relationships?
How to Have More Luck in Life and Love
MORE ON THE BONUS REPORTS
"Financial Days" Report
The Financial Days Report uses transiting planets to show the dates of all the financially beneficial days for you to look forward to for a five-year period. Days of extra income, financially lucky days and the days of setting the foundation for financial success are all shown.
The report does not include time days of financial loss or disaster – life is hard enough without having a time-table of horrible days to look towards, so we decided not to put those days into the report. If you have one of those days, look for the next favorable financial day to come along in your Financial Days Report, during which you will be able to improve your finances in some way.
The Financial Days report does not predict whether you are in a financially lucrative or financially poor period. The extent of these events depends on the financial period that you are in; which is beyond the scope of this report. However, the report does provide the days that auspicious financial events occur.
So choose this report to see the up days in your finances, but do not get this report if you want to know the day that you are going to become a millionaire.
This report is a 5-year long list of financial events and their dates.
"Looking Forward To It" Calendar Report
The "Looking forward to It" Calendar uses transits to show the days on which events will happen to you during the year. As the name of the calendar reveals, these are all desirable dates during which fulfilling activities will occur. These are indeed the days you can look forward too.
The "Looking forward to It" Calendar focuses on fourteen different types of events. Why fourteen? While there are many events that can be predicted with Vedic Astrology, a calendar simply cannot fit them all in, so we chose the essential events that lead towards a fulfilling life.
Vedic Astrology uses not just one chart to examine your life, but several, with each chart dealing with one area of life. The "Looking forward to It" Calendar analyzes each of the most important areas of life for each of these charts, and that leaves us with 14 types of events that are important to have a happy and fulfilling life.
Events covered are:
love

marriage

financial fortune

health

the doing of great things

unexpected days of good fate

knowledge

days of benefiting from your unique strengths and talents

emotional fulfillment

days where you shine

essential days of associating with others

financial wellbeing

productive times with your partner including children

days where you have the freedom to make the changes in your life that you desire
This report is a 1-year long calendar that begins on the month and year of your choosing. This report, in calendar format, makes it very easy to see the favorable events during the year.