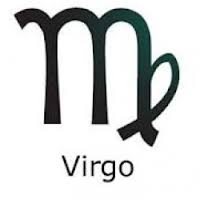 On February 19th, the Moon will be full in the sign of Virgo. Neeshee Pandit of Atmaastrology and I (Karen White) give forecasts for all signs of the zodiac. The implications of the full Moon in each of the twelve houses of the birth chart, the 8 of Hearts card, the critical 2nd house, and your health is discussed.
The Critical 2nd House for Leo Rising
The full Moon in Virgo is in the critical second house for Leo rising people. The full Moon transit in the 2nd house happens only once a year.  Take full advantage of this transit Leo rising! 
The Eight of Hearts Card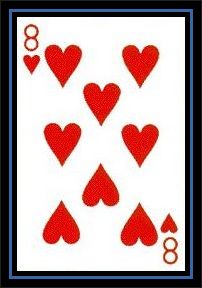 This month we added a card, for a regular playing deck, to the forecasts. Neeshee pulled a card for the full Moon in Virgo. The card he picked is the Eight of Hearts. The Eight of Hearts is a Moon and Rahu card. Hearts are fruits, so the Eight of Hearts card is reinforcing the giving, nurturing, healing full Moon in Virgo message.
TimeStamps for the Videos Below
The TimeStamps for each sign is below each video below. In video one (Part 1), we cover the signs Aries through Virgo. In video two (Part 2) we discuss the signs Libra through Pisces.
Watch the forecasts for your rising sign (ascendant/lagna), your Sun sign, and your Moon sign to get a complete picture of what the full Moon in Virgo will GIVE to you this month!
RELATED:
The Spiritual Challenge of Virgo
Be Here Now: The Moon-Mind Way of Being
The Full Moon in Virgo, Part 1 – Aries through Virgo
TIMESTAMPS:
03:41 Aries
09:47 Taurus
14:00 Gemini
17:53 Cancer
24:49 Leo
30:10 Virgo
The Full Moon in Virgo, Part 2 – Libra through Pisces
TIMESTAMPS:
00:00 Libra
05:10 Scorpio
10:24 Sagittarius
16:29 Capricorn
22:57 Aquarius
27:57 Pisces