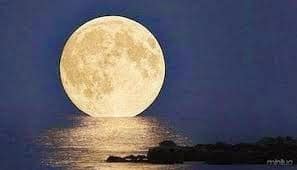 Taurus is the Moon's most powerful and nourishing sign for the Moon. The FULL Moon in Taurus will be on October 24th.
The Moon will be transiting through the 2nd house for Aries ascendant people, the most critical house for the Full Moon. The Full Moon in Taurus, however, is very fortunate for every rising sign.
In this month's Full Moon in Taurus forecasts, Neeshee Pandit of AtmaAstrology.com, brings his knowledge of Ayurveda into our conversation. We talk about how the Full Moon in Taurus will bring some kind of nourishment for each sign of the zodiac this month, especially as it relates to your health and well-being. 
I've made it easy to find the signs that are important to you by listing at what time in the videos where we talk about each sign. Watch the sign that rules your ascendant, your Sun, and your Moon to get the most from these forecasts.
The Full Moon in Taurus Part 1: Your Health & the Moon – Aries to Virgo
The Full Moon in Taurus Part 2: Your Health & the Moon – Libra to Pisces
MEDICAL HORARY
If you are having a health issue, Horary astrology is excellent for showing in what way your body is out of balance, whether or not a surgery would be helpful, if your doctor is able to help you and if the medication, if you're taking medication, is working for you or making things worse.
Still very low in price at $67, Horary will tell you how to gently support your body to help it heal itself through diet, herbs, lifestyle, gemstones, and attitude. This is intended to be a support to what you may be already doing with your doctor, it is not a substitute for proper medical attention.
Get insight into your health and how to support it here: https://divinetimeastrology.com/one-topic-horary-consultation/