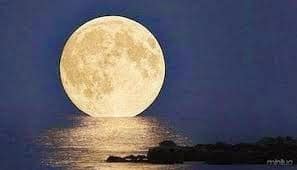 Here are your FULL MOON in GEMINI Forecast videos for Thanksgiving! 
On Thanksgiving this year, the Moon is very bright and nearly full, giving a light, social atmosphere. Perfect, right? The Moon is completely full on November 23rd, the day after Thanksgiving.
In these videos (VIDEOS with TIMESTAMPS BELOW), Neeshee Pandit and I discuss the implications of the GIVING Full Moon in Gemini for each zodiac sign. Neeshee brings his knowledge of Ayurveda, the traditional medicine of India, as well as astrology.
The Critical House in the Birth Chart for the Full Moon Transit
The Full Moon in the 2nd house is the critical house for the Full Moon. The Moon is full in the 2nd house only once a year. This month, the Full Moon in Gemini is in the critical 2nd house for Taurus Rising people.
The Moon's job is to get our personal needs met. The 2nd house represents our resources, close friends and family. When the full Moon transits through the 2nd house, we can see clearly if we are getting our personal needs fulfilled or not.
If we are not, then we can see more clearly how we CAN get them satisfied. When the Moon is Full in the 2nd house the following year, we can see if we have learned more about asking for what we want, saying 'no' to what we don't want, and negotiating. 'Adulting,' in other words!
Recommendations & Remedies Discussed for Full Moon in Gemini
We both give recommendations for the AIR zodiac signs, Gemini, Libra, and Aquarius, for calming the increased air energy. Below is a list of the recommendations, for anyone experiencing indigestion, restlessness, and insomnia. There is a book recommendation too, for wealth-producing while Jupiter is in Sagittarius (especially for Scorpio rising people):
The herb

Triphala

for digestion (if you eat too much turkey or pie)

Jatamansi Essential Oil

, aka

Spikenard

, for restlessness and insomnia. Neeshee has some if you can't find it (

Facebook.com/Neeshee

)

Stream-of-Consciousness Writing Practice

for insomnia
The book,

Money: Master the Game

by Tony Robbins because Jupiter, the planet of wealth, is in Sagittarius. Jupiter is activating the 2nd house of wealth specifically for Scorpio, Aquarius, Taurus, and Leo Rising signs.
Happy Thanksgiving and enjoy the Full Moon in Gemini!
RELATED:
Monday Moon Message: When You Can't See in the Dark – The Moon & the Imagination
Monday Moon Message: 'Be Here Now' The Moon-Mind Way of Being
SPECIAL RELATIONSHIP CONSULTATION OFFER!
PART 1 – Aries through Virgo, Full Moon in Gemini Forecast for Thanksgiving (TIMESTAMPS UNDER VIDEO):
Aries – 11:47

Taurus – 16:00

Gemini – 24:14

Cancer – 32:15

Leo – 36:31

Virgo – 41:49
PART 2 – Libra through Pisces, Full Moon in Gemini Forecast for Thanksgiving (TIMESTAMPS UNDER VIDEO):
Libra – 00:00

Scorpio – 6:13

Sagittarius – 16:43

Capricorn – 24:01

Aquarius – 34:32

Pisces – 44:17