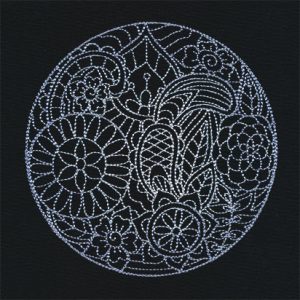 This time, I wanted to do something different (videos below) so I invited astrologer and Ayurveda practitioner, Neeshee Pandit, to do the Full Moon in Aries forecasts with me.
If you don't know your ascendant sign, find out your birth time and go to my free CHART CALCULATOR. Your ascendant sign is the box with the diagonal lines through it. I have a short video there showing you the basics to reading your chart.
More Than the Usual Predictions
Neeshee and I discuss each rising sign, the Full Moon in Aries, and the elements as they are used in Ayurveda, the traditional medicine of India, and traditional western medical Horary as used by doctors in the 17th century. 
We provide more than Full Moon in Aries forecast predictions for each sign, we also discuss the health and spiritual aspects too. I hope you enjoy it and are able to more fully experience the Full Moon in Aries and what it has to GIVE (remember that the Full Moon gives).
What's In the Videos
The first video goes from Aries to Virgo and the second video from Libra to Pisces. The sign we are discussing is always showing along the bottom of the video so you don't have to search through the videos for your rising sign. 
Watch the portion for your Moon sign and Sun sign too, you'll get a more rounded idea of what the Full Moon in Aries will mean for you. 
Related:  http://DTA002: Sun in Libra Forecasts – Guest Dr. Steve Moreau
SPECIAL OFFER
If you wish to get a health and wellness consultation with me, it is included in the Whole Life Consultation, or you can get a health Horary question done by itself through email.
I'm not trying to replace the advice of a doctor, but the astrology will tell you how your body is out of balance according to the elements and "humours." We discuss how you can help to restore balance to your body through the elements using diet, lifestyle, gemstones, and spiritual/psychological remedies. You get a FREE health Horary with this reading.
The Whole Life consultation is currently 20% OFF. It is $185 instead of $231. The reading is 90 minutes long and it's recorded.