Here is the Free Chart Calculator to get your birth chart. The video below will show you how to get your chart and how to read it. Please notice below that I've included tables to explain the symbols and the simple meanings of the 12 houses of your chart. Get your chart and then follow along in the video as I explain everything on the chart pages.
**YOU MAY HAVE TO TURN UP THE SOUND, the volume came out lower than I intended.
The links mentioned at the end of the video are BELOW at the end of the page.
IF FOR SOME REASON you can't get your chart with this free birth chart calculator, email me with your birth data (day, month, year, time, city, state, or city & country), and I will create a chart PDF and email it to you. Email:

karen@divinetimeastrology.com

.
Subscribe to my newsletter (see sidebar to the right), and you will get valuable information about your chart over time, so keep a copy of your free chart that you got from the free chart calculator here as a reference. Tons of free information about your horoscope also under the Categories (see sidebar).
Ayanamsa and House System Used on This Free Chart Calculator:
**IF YOUR CHART COMES OUT DIFFERENT
If your chart comes out differently than what you are used to, it's because the Ayanamsa setting is Dhruva Galactic Center, Middle of Mula, using Tropical signs for the planets. I am still using the Sidereal position for the Nakshatras (this is unique to Kala Software). The house system used is Campanus.



——————————————————————————————————————————————————-
*****CLICK FOR CHART CALCULATOR HERE*****
——————————————————————————————————————————————————-
Meanings of the 12 Houses of the Zodiac
With the Vedic birth chart that you get with the free birth chart calculator, you can read the meanings of the houses in your chart.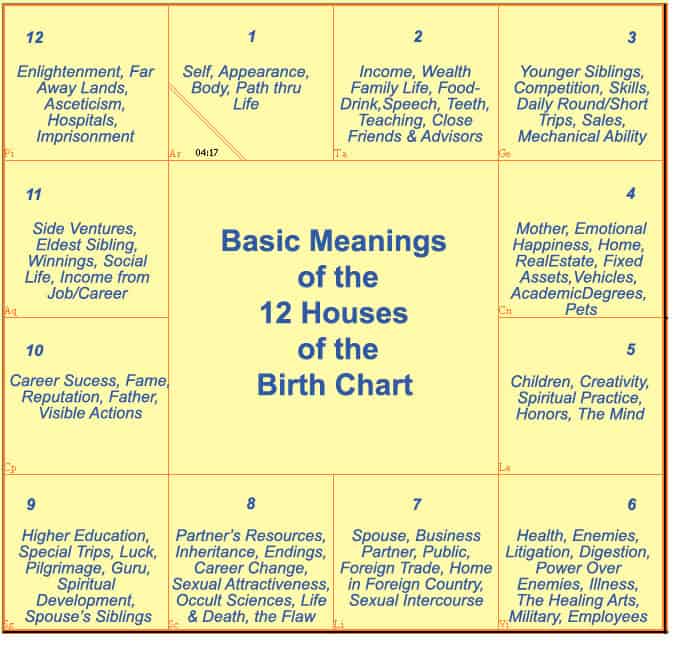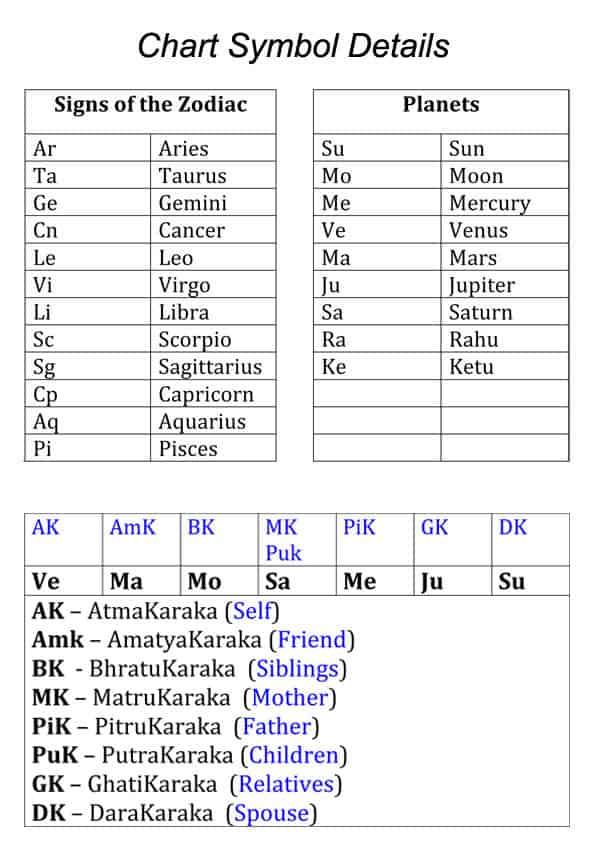 RELATED:
Love Preventing or Love Destroying Blemishes in Vedic Astrology
Best Remedy for Moon Conjunct Rahu
Are You An Astrologer? The Birth Chart of Astrologer Linda Goodman