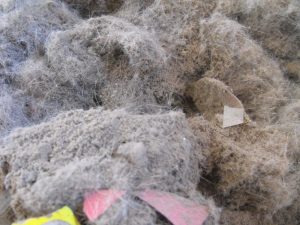 My husband and I spent our Sunday being amazed and repulsed by how much dirt and dog hair was still embedded in our carpet even after using our Hover vacuum cleaner.
I mean, there was a LOT of dirt and dog hair still in there, it was truly mind boggling (and gross)!
So, what does this have to do with Venus?
Venus is the planet that helps us make the best decisions that leads to the highest level of fulfillment, especially when it is transiting through the 9th house in the birth chart.
My 9th house is ruled by the sign of Virgo and Venus is currently transiting through it. Venus is not considered to be in good dignity in the sign of Virgo, unless you are making a decision about a "Virgo" kind of thing; such as buying a Kirby vacuum cleaner.
The Kirby vacuum cleaner is not cheap either, so it was a really tough decision to make. They gave us a fantastic deal, but in the end, it was the amazing performance of the Kirby that made us fall in love with it. Not to mention knowing how much cleaner our carpets, upholstery, bedding, and floors will be now.
It's a Virgo thing.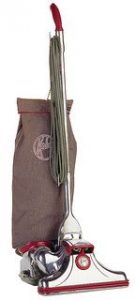 My husband had a hand-me-down Kirby vacuum cleaner years ago that belonged to his mother. It still worked amazingly well even though it was a over 56 years old!
No, this is not a commercial for Kirby vacuum cleaners (though they do have an affiliate program), I'm just illustrating how Venus helps us to make good decisions, even when he is in the sign of Virgo.
Venus is about an even exchange of energy between two people and Mercury is about the details (Mercury rules Virgo in case you didn't know), and honestly, I think I got the better end of this deal. Of course, time will tell, and if it turns out that Venus in Virgo is not a good time to make even a decision like buying a vacuum cleaner, I'll let you know.
The 9th house is also marriage, and even though Venus is in the sign of his debilitation, my marriage is also enjoying that honeymoon feeling again; something I'm happy about, of course! Even Venus in Virgo can produce something good when in the 9th.
In conclusion, Venus helps us make the best decisions that lead to the highest level of fulfillment, and the 9th house is the most important house for transiting Venus for making decisions. Big decisions about your relationships, or not so big decisions like whether or not to buy a great vacuum cleaner.
Under the Forecasts for all the signs below is a little video demo that a young boy did on the Royal vs. Kirby vacuum cleaners. I really got a kick out of it, you may too (see below).
FORECAST: Where Venus in Virgo is Now for All the Signs
(This works best from your rising sign, not your Sun sign, but you can still read it that way and get something out of it. If you don't know what your rising or ascendant sign is, use my free birth chart calculator to find out what it is (HINT, you'll need your birth time):  http://divinetimeastrology.com/chart-calculator/
CAPRICORN Rising: Venus is in the 9th house. If you are married, this can be a very sweet time between you and your partner. If you have a practical decision to make, like I did with the Kirby vacuum cleaner (read above), then it can be a great time for making a good decision of that nature too. If your relationship is having trouble, this is a great time to get marriage counseling (the 9th house is the counselor as well).
AQUARIUS Rising: Venus is in the 8th house of your partners resources, but also your intimate bond. Don't let Venus in Virgo's tendency to focus on picky details interfere with your relationship. You'll find more fulfillment in your intimate bond if you decide to not focus on anything besides the quality of your partner's heart, including the fact that he/she can't put their dirty socks in the laundry basket to save their life.
PISCES Rising: Venus in the your 7th house of partners. This should bring some nice energy into your relationship, or bring someone into your life for relationship. Read Aquarius Rising about focusing on the right things and not the little things that don't matter in love.
ARIES Rising: Venus is in your 6th house, a house that is naturally ruled by Virgo. Here Venus can bring some healing into your life for your health. It's a good time to start a new health routine that will help you to purify your body (Virgo is about purification). Venus is the healer of the zodiac because he represents the water element.
TAURUS Rising: Venus is in your 5th house of creativity. Whenever you get Venus and Mercury together, you get an artist, or someone who is very skilled at something craftsy or artistic. A great time to sew those curtains or help your kid with his science project.
GEMINI Rising: Venus is in your 4th house. Venus loves being in the 4th house too because the 4th house represents our inner emotional happiness, our home, and our ability to relax and renew. You may buy something for your home (like a Kirby vacuum cleaner) or something else that would increase your enjoyment and relaxation at home.
CANCER Rising: Venus is in your 3rd house of communication, siblings, and teammates. Virgo is a sign that loves to be useful and Venus in Virgo here will enjoy being useful in your conversations with people at work, and your siblings. Try not to focus too much on details and how they may be missing them, unless you can find a  Venus way to say it, which wants people to feel even when they are being corrected.
LEO Rising: Venus in Virgo is in your 2nd house of family, close friends, and resources. It's a nice time to get together with these people for fun activities like playing board games (Mercury loves games and Mercury rules the sign of Virgo) where your attention to detail won't be too annoying. You may want to look at whether or not there is a fairly equal exchange of energy and mutual respect in your close relationships and if not, how you can change that.
VIRGO Rising: Venus is in your 1st house! Get your clothes mended, the ones you really like but never wear because they need to be hemmed, or have a button or zipper fixed. You can get some new business clothes for work and go out with friends for fun. You are feeling more attractive and relaxed right now.
LIBRA Rising: Venus is in your 12th house. You may be spending a little money on vacation. Make sure that things don't look better than they actually are (Venus in Virgo can look really good, but not actually be as good as it looks), check and double-check your travel and hotel accommodations. Focus on the feeling aspect of your time away and not on the little annoying details that are not really that important in the end.
SCORPIO Rising: Venus in Virgo is in your 11th house of income and side ventures. It may be better to wait until Venus goes into Libra (August 7th), a powerful sign for Venus, before quitting your day job or asking the boss for a raise. Venus in Libra is good in business and you will get a better, more fair, deal, then and you'll make better decisions yourself too about these important matters.
SAGITTARIUS Rising: Venus in Virgo is in your 10th house now. Work/career, responsibilities, and your reputation are 10th house things. Focusing on the details could be a good thing in this house, but be careful that you are not too critical of people you work with. You may also become aware that you are, perhaps, making work the center of your life and are trying to get your fulfillment just from that. It's not the work as much as your relationships with people there or the people you help that will bring fulfillment.
The delightful demo mentioned above (I think this kid is a Mars kind of person because he thinks like a mechanic or engineer):