Mercury has been retrograde in his own sign of Gemini since May 19th and during that time several clients have asked me some version of this question:
"Will we get back together?"
So far, unfortunately (or fortunately, depending) the answer has been "No," but Mercury Retrograde (Rx) always brings questions like this to astrologers who use Horary (or Prashna) astrology as one of their astrological tools.
GO HERE if you want to see the delineation of the Horary chart "Will he come back to me and is he involved with another woman or man?" (Link will open on separate page).
Interestingly, Mercury and Saturn are "neuter" planets and can indicate a bisexual or homosexual person. The ex asked about in above Horary is represented by Saturn.
Mercury Rx & Gemini
Mercury went retrograde on May 19th and will go direct again on June 12th.
Gemini is about experimentation and seeing for oneself (versus going by faith) and developing one's skills. We all know what that means – doing the same thing over and over again.
Mercury Rx is when we get to fix the flaws, perfect our skills, and pay attention to the details.
It is also about reconsidering any big decisions, this is why it's usually better to wait and make sure you've thought something through before making a purchase, signing a contract, or ending a relationship when Mercury is Rx.
Mercury Combust the Sun – Something Hidden From View
Mercury is also "combust the Sun," which means it's in the same sign and within 18 degrees of the Sun. In Horary astrology, Mercury is considered to be amoral (not immoral) and when obscured by, or combust, the Sun, his activities are hidden from view.
This often means that there is something going on that is being kept secret, that the person represented by Mercury (in a horary chart) is not being completely transparent, or it's something that can't be known by anyone yet.
In natal astrology, Mercury is a "neuter" planet and takes on the character of the planet he is with, which makes him a
chameleon (he needs to be versatile to manifest our ideas on the concrete earth plane).
Mercury rules business partners (plus friends & relatives), so this would NOT be a good time to go into business with someone, there is something you're not able to see yet.
The Full Moon with Saturn in the Nakshatra of Jyeshtha
The Moon is full today, with Saturn, and in the sign of Sagittarius. The Moon is the mind, and Saturn is about our fears and feelings of lack. Saturn with the Moon makes us very aware of our limitations, what we are not, and our mortality.
The Moon is in the lunar mansion of Jyeshtha, granting us the power to rise, conquer and gain courage in battle – with mental brilliance – not by force. This represents the internal battle with our "lack mentality," our unquestioned fears, and our shortage of faith in ourselves.
The Hindu deity for Jyeshtha is Indra, the King of the Gods and protector of heroes. His war is a divine one and he rides the mighty elephant while carrying the thunderbolt of truth.
The ruling planet of Jyeshtha is Mercury, so this Full Moon has a strong mercurial energy too!
Cunning, genius, and analytical ability are gifts given by this nakshatra and can give us the courage to overcome our fears, slay our mentality of lack, and conquer our self-doubt (your intuition about a situation or person is probably right).
With Mercury Rx and combust the Sun, the most important demon we can conquer is denial when we want to believe that a deal is a good one when presented by a friend or relative!
Wait Just a Little Longer
To sum up, we basically need to wait until June 12th (or longer) to go forward on:
Business partnerships
"Great deals" being offered by anyone
Ending or beginning a romantic relationship (this is
only if we have any say in the matter)
And, to be our own hero by not believing the negative self-talk that crops up when we want to grow outside beyond our comfort zone.
=============================================
LEARN Vedic Astrology! I have several of Ryan Kurzcak's Vedic astrology AUDIO & VIDEO classes available at my site now (I am an affiliate).
If you would like to help yourself, your friends, and anyone else by being a Vedic astrologer, you can't go wrong with any of Ryan's AUDIO & VIDEO classes.
He takes the complicated techniques of Vedic Astrology and makes them clear and easy to understand. He is patient, has a sense of humor, and will answer your questions.
Ryan and I have done many radio shows and podcasts together and he has personally read my chart. I can vouch for his
knowledge and his ability to make the ancient knowledge make sense to you.
=============================================
May the stars bring you hope, healing, and happiness!
Karen M. White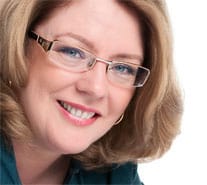 Astrologer
Karen@DivineTimeAstrology.com