The Dec 2013 Forecast with Karen White and Dr. Steve Moreau, and the relationship theme for the month. Both planets for relationships (Jupiter for women and Venus for men) are Retrograde and it could mean that a lover from your past could contact you again!
Mercury goes into Sagittarius and will be interested in having fun, adventure, and expanding horizons. Being in a fire sign, Mercury will be in his warrior mode, idealistic and full of ideas on how you can improve your life.
Venus is in Capricorn and will go Retrograde on December 21, and Jupiter in Cancer has been Retrograde since November 7. Mars will enter the sign of Libra, another relationship oriented sign. This will prove to be a very interesting month for relationships, old and new.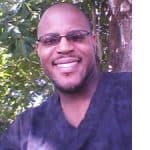 SUMMARY of PODCAST Episode 006: December 2013 COSMIC CLIMATE FORECASTS with Guest Dr. Steve Moreau
Dr. Steve Moreau is a traditional Chinese Medicine practitioner and a Neuro-Feedback practitioner, as well as an astrologer. We will be talking about what the planetary signs and positions are for the month of November, as well as health recommendations based on Chinese medicine.
Being passionate about pure, organically grown foods, and organically raised cows, chickens, and other farms animals, Steve has been delivering fresh raw milk products, fresh meat, fruits, and vegetables from local Florida organic farms to people in his area of Orlando, Florida for the past nine years.
Steve has his natal Moon in Scorpio, and he sees patients in his practice everyday, so he has a unique insight into the Sun, Moon, Rahu, Saturn, and Mercury Rx transits in Scorpio this month!
You Will Learn:
What is happening astrologically this month
What the New and Full Moon theme is for the month
The Nakshatra positions of the New and Full Moon
What Mercury in Sagittarius means for you
Lucky trine aspects and good fortune, buying a lottery ticket
What the winter season in Traditional Chinese Medicine is about for your health
Foods to eat for the winter to build up your chi
and more
Resources Mentioned:
Pranayama Breathing Exercises, Alternative Nostril Breathing
Tai Chi
Black sesame paste
LINKS:
To contact Steve for a Skype medical consult or for a health astrological reading, email him at kmt205@gmail.com.

MANUAL FEED:
Here is a manual feed if you want to subscribe to my podcast without going through iTunes: http://divinetimeastrology.com/feed/podcast/
Podcast: Play in new window | Download | Embed