This is the first Divine Time Astrology Podcast! We're really just picking up where we left off with the Astrology Fundamentals2 BlogTalkRadioShow, but with a new format.
Monthly Cosmic Climate Astrological Forecast
I will be doing a monthly forecast on the first of the month, starting October 2013, with regular guest Dr. Steve Moreau, Chinese medical practitioner, Neuro-feedback practitioner, and astrologer. The Cosmic Climate forecasts will include suggestions for your health from the wholistic mindset of Chinese medicine.
Returning Regular Guests
We will have two returning regular guests,  same as we had on the BlogTalkRadio show, Ernst Wilhelm, astrologer, teacher, and author of Vedic-Astrology.com and Astrology-Videos.com, and Ryan Kurczak, astrologer, teacher and author!
New Regular Guests
As already mentioned above in the monthly Cosmic Climate Forecast section, Dr. Steve Moreau, will be a new regular guest, and we also have Lydia Waruszynski, of Let's Talk About Love, a relationship educator who specializes in working with engaged and married couples joining us. She is a lot of fun, and we'll be talking about love, sex, marriage, food, and more!
There will be a chance to win a FREE Horary or Vedic birth chart consultation once a month on the Full Moon! The free consultation will be recorded and played on the podcast.
SUMMARY OF FIRST PODCAST EPISODE with Ryan Kurczak: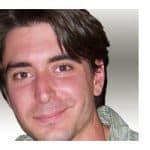 Ryan is an Ayurveda practitioner as well as an astrologer, which is fascinating to me as astrology and any of the traditional medical models, such as Ayurveda, the traditional medicine of India, the Chinese medical model used in acupuncture and herbalism, and the traditional western medical model, was once an integral part of practicing medicine.
Since everything on earth was created by the planets in our solar system and every thing is made up of a mixture of the four elements, it only makes sense that your birth chart would hold crucial keys to your health!
You Will Learn:
Symptoms of excess heat
What foods to eat to get rid of excess heat in your system
What happens when you aggravate your innate temperament by eating the wrong foods and doing other things too
Non-food remedies for cooling off and getting into a peaceful state of mind
How several planets in water signs can affect you
and more
Join us, you are likely to hear something helpful to you or someone you know!
LINKS:
http://ashevillevedicastrology.wordpress.com
http://divinetimeastrology.com/relationship-capacity-reports/ 
RESOURCES:
Books by Ryan Kurzcak:
The Art and Science of Vedic Astrology: The Foundation Course
Kriya Yoga: Continuing the Lineage of Enlightenment
A Course In Tranquility: Integrating Spiritual Practice, Effective Living, & Non Duality
MANUAL FEED:
Here is a manual feed if you want to subscribe to my podcast without going through iTunes: http://divinetimeastrology.com/feed/podcast/
Podcast: Play in new window | Download | Embed