Sun in Libra Forecast & Immune Health
This month we are talking about what the Sun in Libra means for your immune health, and the other astrological and health significations of the month to be aware of.
We talk about Saturn and Rahu in Scorpio and Halloween. The New Moon is in the nakshatra of Hasta, and the Full Moon is in the nakshatra of Aswini this month, and we talk about what that means for your health.
SUMMARY of PODCAST Episode 02: OCTOBER 2013 COSMIC CLIMATE FORECASTS with Guest Dr. Steve Moreau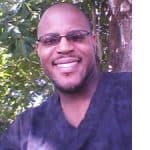 Dr. Steve Moreau is a traditional Chinese Medicine practitioner and a Neuro-Feedback practitioner, as well as an astrologer. We will be talking about what the planetary signs and positions are for the month of October, as well as health recommendations based on Chinese medicine.
You Will Learn:
What is happening astrologically this month

What the New and Full Moon theme is for the month

The Nakshatra positions of the New and Full Moon

What part of the body, or meridian, is emphasized in the fall

What foods to eat to support that part of the body

Vitamin D production and how crucial it is when the Sun is in Libra and throughout the winter

Eating organic and local from the farms in your area

and more
LINKS:
To contact Steve for a Skype medical consult or for a health astrological reading, email him at kmt205@gmail.com.
MANUAL FEED:
Here is a manual feed if you want to subscribe to my podcast without going through iTunes: http://divinetimeastrology.com/feed/podcast/
Podcast: Play in new window | Download | Embed