No matter what your birth chart says about your relationship capacity, you can rapidly improve and increase it through applying Attachment Theory. Just reading books on Attachment Styles and taking the quiz, or going to YourPersonality.net, and taking their quiz will begin the process of transformation.
I'm amazed at how much it is already helping me (I've been reading about it for a few weeks now) to be more clear with what I'm actually feeling. The REAL feeling, and expressing it honestly in a way that invites closeness rather than anger, annoyance or avoidance! 
ONLINE ATTACHMENT STYLE QUIZ: https://yourpersonality.net/attachment/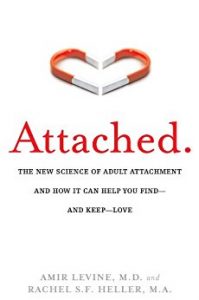 You can take a quiz in this book that will tell you what your scores are in the categories of Anxious, Avoidant, and Secure Attachment Styles. Find out your partner's style too. Once you know, the two of you can have conversations that will heal your relationship.
Related:  Love and  Attachment Styles Pt. 1
Videos Part 4 and 5 are below.
GET the READY-FOR-LOVE CONSULTATION
If you want an in-depth reading on your relationship capacity (this is changeable because human beings can learn) and/or if you're in a relationship, this reading will show you how to make your relationship the best it can be (the Vedic Compatibility technique excels at this), then get the Ready-for-Love consultation.
If you'd like to find out what your attachment style is likely to be, how you can make the most of it and/or become more secure in love, get the Ready-for-Love Consultationand find out everything you need to know about your love karma. As well as what your future partner will be like (there will be clues as to their Attachment Style too), where to meet your partner and when you are likely to meet the love of your life.
If you have been unhappy in love, find out what is blocking love for you and what to do about it. When your love periods are and the best ways to make the most of them.
Get the Ready-for-Love Consultation for $159 for single people and $209 for couples (if you will both be attending the consultation)! For less than the cost of a dress or a couple of shirts, this reading is a great investment in yourself and your FULFILLMENT & HAPPINESS in love.