Channing and I continue talking about astrological relationship capacity and attachment theory with charts for Christine, Christina, and Roni. As you'll see, the avoidant attachment style is not always because of emotional insecurity, but because of timing and other factors.
People who started out with an insecure style (anxious or avoidant) became more secure through education and personal development activities. Even if your birth chart shows very challenging relationship capacity, this is not a static thing, it can evolve.
ON-LINE ATTACHMENT STYLE QUIZ: https://yourpersonality.net/attachment/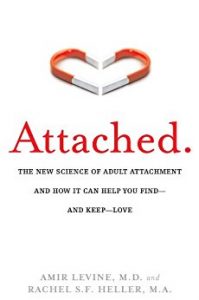 You can take a quiz in this book that will tell you what your scores are in the categories of Anxious, Avoidant, and Secure Attachment Styles. Find out your partner's style too. Once you know, the two of you can have conversations that will heal your relationship.
Related: http://divinetimeastrology.com/monday-moon-message-what-is-your-attachment-style-in-love/
Relationship Capacity Reports for You and Your Partner – how you can nurture yourself into a great relationship
Video Part 8 is below.
The Ready-for-Love Consultation
Are you insecure, anxious, or worry you'll lose your freedom in love? Find out what is causing these feelings and how to become more secure and happy in relationships.
If you'd like to know what your attachment style is likely to be, the Ready-for-Love Consultation is how you can find out everything you need to know about your love karma and what your future partner will be like (there will be clues to their Attachment Style too). Your birth chart even shows where you can meet your partner and when you are likely to meet the love of your life.
If you want an in-depth reading on your relationship capacity (capacity is changeable because human beings can learn) and/or if you're in a relationship, this reading will show you how to make your relationship the best it can be (the Vedic Compatibility technique excels at this). Are you in a love period? Find out if you are and how to make the most of it.
Get the Ready-for-Love Consultation for $159 for single people and $209 for couples (if you will both be attending the consultation)! For less than the cost of a dress or a couple of shirts, this reading is a great investment in your HAPPINESS and FULFILLMENT in love.