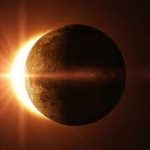 There is a partial solar eclipse tomorrow, January 5th, 2019, in the sign of Capricorn. The eclipse will be happening with Ketu, the Sun, Saturn, and Mercury all in the sign of Capricorn!
In the videos Part 1 & 2 below, I interview Neeshee Pandit of AtmaAstrology.com about eclipses and the recommended rituals for getting in tune with nature before, during, and after an eclipse.
We discuss eclipse rituals and whether or not eclipses are poisonous or an opportunity to access the nectar of immortality. This is stuff I've never heard before and it's fascinating.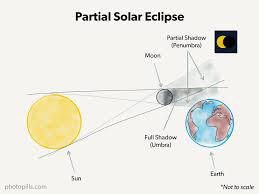 Eclipse astrology is not something I use in my practice because I have issues with how vague the results are. And how negative eclipses are supposed to be. I tell Neeshee why I don't use eclipse astrology and he tells me all the reasons he does. We have a lively conversation and I ask him a LOT of questions!
An eclipse of the Sun or Moon is a chance to access our shadow side. The rituals are for getting into tune with nature before, during, and after the eclipse. We discuss the modern way to do these ancient planetary remedies.
Recommended Eclipse Rituals
Fast – 12 hours before an eclipse
Pray & Meditate (and/or write) – During the eclipse
Cleanse – After the eclipse
Donate – After cleansing
We go into much more detail on these rituals in our conversation about eclipses in the videos below.
Videos Part 1 and 2 are below.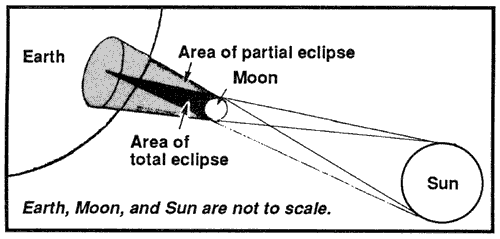 SPECIAL OFFER –

Your Personal Theme for 2019
DISCOVER what 2019 has in store for you! In the Whole Life Consultation, we will discuss your love life, your career, and whatever else you want to look at. We'll discuss the major transits of the year, the dasa time period you are in, even your personal year numerology and how they interact with each other. How will you be moving forward and what will you be focusing on. The themes and purpose of the year.
What is the theme for 2019 for you?
The Whole LifeConsultation covers love, career, spiritual path, health, and timing, what is going on NOW, and you get a free Horary chart with it too. All about you and your personal theme for 2019.
EMAIL ME, Karen@DivineTimeAstrology.com and mention this article and you will get the Whole Life Consultation for $185, 25% OFF the usual price of $231. The reading is 90 minutes and you get an MP3 recording of our conversation.
Here are articles by Neeshee Pandit on the eclipse:
The Creative Mastery of Inner and Outer Flame

(Partial solar eclipse)
 RELATED:
The Partial Solar Eclipse January 2019: When & Where
March 20th & April 4th, 2015 Eclipses! Interview with Eclipse Astrologer Brenda Black
NOW THE VIDEOS!
Capricorn Solar Eclipse Rituals_Jan 5th, 2019 Pt 1
Capricorn Solar Eclipse Rituals_Jan 5th, 2019 Pt 2