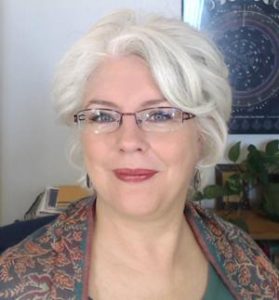 Join me, Karen White, and the three guest astrologers, Ernst Wilhelm, Ryan Kuczak, and Felipe Oliveira, that co-host The Astrology Fundamentals radio show with me!
On the Astrology Fundamentals show, we discuss a variety of astrological topics such as Ayurveda & Vedic Astrology (with co-host Ryan Kurczak of Asheville Vedic Astrology), Western Traditional Astrology and medical horary charts (with co-host Felipe Oliveira of Traditional Medical Astrology), and Relationship Capacity and Compatibility (with co-host Ernst Wilhelm of Vedic-Astrology.net).
We demonstrate horoscope readings with the charts of famous people, our charts, and the experiences of our clients (client identity is kept completely confidential). We share our love of the truth, beauty, and healing power of Vedic Astrology with you. Each Astrology Fundamentals show is full of helpful information that can benefit you and improve your relationships.
Email me from the Astrology Fundamentals show page at BlogTalkRadio.com if you want to ask a question, or volunteer your birth chart!
UPDATE & Show Archives:
These Astrology Fundamentals radio show episodes are now a few years old. The show music and long guest intros make me cringe, yet the topics on astrology are ALWAYS RELEVANT. Astrology is the Science of Light, and that never changes. Enjoy these 36 archived episodes.  
If you have any questions after listening to any of these shows, please email me, and I will answer your questions in an email, a blog post, or a YouTube video. 
Thanks for listening!