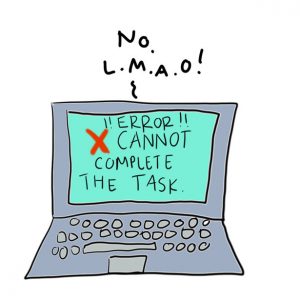 Well, we worked all day on the registration page for the course, but it's still not done. The technology is much more complex then we expected, but we have high hopes that it will be available for you tomorrow.
I'm working on the course materials download and the course syllabus as well. The course materials download will be available with Registration, which we are expecting to be done tomorrow.
Start Date for Class
I'm aiming for the week of the new Moon to start the course (the week of July 24th). As soon as everything is ready, I will let you know the exact start date. You will have at least a week's notice. If you can't attend any of the classes live, there will be a recording you can access so you can catch up before the following week's class.
What We Will Be Doing 
There will be 10 Modules and lessons inside each module about the rules and principles of Horary (PDF downloads, worksheets, reference sheets, video, and lecture), and there will also be lots of practice doing Horary charts.
Some will be Horary charts that I provide and some will be your own Horary charts (tell everyone you know that you're learning and need charts to work on). You'll be able to ask questions during each class, and the homework I'll assign will reinforce what you're learning.
I will have all of this and more, written out, in detail, before class begins so you'll know everything you'll be getting and what to expect from the course and me, and what will be expected of you too, in order to finish the class and be able to do Horary charts well.
How It Will Be Delivered
It will be in three phases as me and my team learn the technology for creating and delivering courses online. The class will likely start with teleconference calls to begin with (very low tech, the way it used to be done), then live webinars (a bit more technology involved), and finally, a members site (lots more technology).
In the members site you'll have access to the videos created during the weekly (teleseminar or webinar) classes, any other videos I create in between classes, along with handouts, cheat sheets, worksheets, tests, and a forum to talk to each other in.
Stay Tuned for Updates
There are a few more videos in the works, another Horary chart demonstration and a video explaining everything you need and want to know about the course.
THANK YOU!
For your patience! We're working to make the best, well-rounded and thorough Horary course possible with lots of personal attention to help you become very good at Horary astrology, good enough to really boost your confidence as an astrologer, enough to even do it professionally.