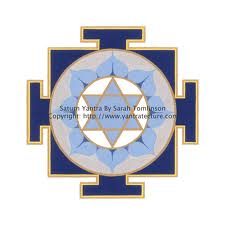 Kala means "Time" – the Astrological Force that Brings Events to Pass. Kala is quickly becoming the premier Jyotish software due to its greatest accuracy, ease of use, and unique features. Kala has extensive calculations and easy to customize features.
There is no other software available that allows you the option to use the Tropical Zodiac with Vedic Astrology techniques! Kala calculates the Tropical positions of the planets and the Nakshatras of the planets (which are Sidereal as they are star-based) and displays both positions at the same time, in the same chart.
Users and Reviewers and consistently declared Kala to have the most pleasing and user-friendly interface of all Jyotish software. Kala is not only easy to use, it also offers several customizations to tailor Kala to your needs, without adding undue complications.
The current version of Kala is Kala 2013, released 08/22/2013



Kala Upgrades are now available: Upgrade from Kala 2005, Kala 2006 or Kala 2008 to Kala 2010. (Only purchase the upgrade if you are a registered Kala 2005, Kala 2006 or Kala 2008 owner, otherwise you will not be able to get a password to run the upgrade.
SYSTEM REQUIREMENTS:
210 Megabytes of Hard Disk free space. 16 Megabytes Ram. Windows 98, 2000, ME, NT, XP, Vista, Windows 7 or Windows 8. Runs efficiently on PC compatible Macs with Windows installed and on PC platforms for Mac.
*German, French, Russian, Spanish and Hungarian translations are not fully complete. Interface is translated, but not all of the Yogas and textual files. Please see the demo to see what exactly is translated.
Here are just some of the features of Kala Vedic Astrology Software:
Kala's Main Screen consists of a Large Rasi Chart along with a Dasa Table and a Table of Planetary Information. Each of the smaller, blank squares can be customized to your desires – choose from a wide selection of charts and tables to place on the screen, as per the Main Menu, which is easily accessed by right clicking anywhere with your mouse:
Not only can you customize your Screen by filling in the blank squares, you can also select to display temporary charts and tables that will float on your screen – so you can show as much information on one screen as you want (or as you can handle!).
Additional Interface Features:
Show one or two Dasa Tables.

Select North or South Indian style charts, or even round charts, with a simple press of the F2 Key, or set the chart style in the Options Menu.

Show Outer Planets with a simple press of the F8 key, or set the outer planets to show in the Options Menu.

Show Nakshatras in the Chart, or not.

Show Degrees in the Vargas, or not.

Show Bhava Chalita Cusps in Vargs or not.
Kala has extensive calculations. Best of all, Kala is the only Jyotish software that calculates Planetary War, Combustion, Vara, Hora, Vyatipata, Vaidhriti and Sankranti according to the Surya Siddhanta, Varahamihira and other classical astronomy texts.
Furthermore, Kala is the only Vedic Astrology software with extensive Muhurta calculations and the only software to program the entirety of mathematical techniques from Brihat Parashara Hora Shastra. Kala is thus the premier software for studying and practicing Classical Vedic Astrology.
On a more modern note: Kala has the most accurate planetary calculations, thanks to the extremely accurate Swiss Ephemeris – which is an astrologically designed version of the most accurate NASA JPL ephemeris.
Kala is thus the most accurate software available to the Vedic Astrologer. Kala is able to calculate planets perfectly accurately for modern days, but also most accurately all the way from 5400 BC to 5400 AD, as compared to many other software programs which begin to show significant errors even when calculating only 150 years back.
What People Are Saying About Kala:
I am planning to purchase a commercial Jyotish software. I have found that 'KALA' is by far the best available in the market (I was particularly impressed with the detailed delineations of Yogas & the chart compatibility module).

–———————————–

Thank you so much for sending me the new update of Kala. I was overwhelmed by the many new features. Among the outstanding new features are the Transits Hit List, which is something that I never seen in any program before. It gives a complete overview of all the relevant transits, not just of the date but of the exact timing as well. It is an indispensable tool for the predictive astrologer. Another great and indispensable tool is the Transits Calendar. The graphical presentation of auspicious and inauspicious transits on the timeline is both beautiful and highly instructive. The new Muhurta module allows the user to see in one moment the auspicious and problematic moments. I like the way you have used green and red colors on the timeline so that one can see immediately what is going on at a certain moment. Also I saw that you have extended the interpretations of Yogas. The interpretations about Yogas for spirituality are wonderful and give great insights. Every astrologer should have this software. It delivers so much information. At the same time the software is simple to use and is very user-friendly!

–———————————–

The software is magnificent. It almost looks like a totally new program since there are so many new features. The Shubha and Ashubha Yogas are very insightful. Personally I like this system more than Shadbala to give insight into the workings of the planets. The interpretative texts are much more extensive than in the first version. In particular I like the new texts about the Yogas. Also the new Compatibility report is great and insightful. On my computer, which is not new, the program works very fast. Many features are unique to Kala. I know of no other program that works as easily as Kala does and which gives such a clear insight into a chart Especially the interpretative reports and the Shubha/Ashubha Yogas are helpful. Both features are unique for Kala. They cannot be found anywhere else. Many other interpretative computer reports that I have seen are either difficult to read (consist of classical texts only) or totally insensitive. You made the best program which is available on the world market today for a price that is much lower than the other programs to which Kala can be compared. – Roeland de Looff, Dirah Academy International