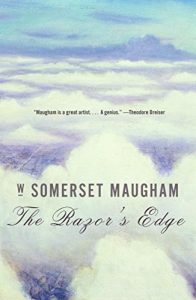 Somerset Maugham, the author of Of Human Bondage, The Razor's Edge, and The Painted Veil, is the focus of the Moon and Writers series this week.
We look at his chart to see how the requirements of being a writer show up and how his Self-Producer planet (the AK), indicates his life purpose and some of his relationship issues.
He was a playwright, a novelist, and short story writer. His first book, Liza of Lambeth, was so popular, that he quit his job as a doctor to become a full time author! Here is the link to his Wikipedia page: https://en.wikipedia.org/wiki/W._Somerset_Maugham
SPECIAL OFFER
If you're wondering if you could make a living as a writer (or anything else your heart desires) and you want to know about your love life too, the Whole Life Consultation would be the best one to get. Your birth chart will even reveal themes you could write about and types of books that your readers will most love!
The Whole Life reading covers love, career, spiritual path, health and timing, what is going on NOW, and you get a free Horary chart with it too. Have the most interesting and unique conversation you can have on this planet that is all about you and your personal life blueprint.
EMAIL ME, Karen@DivineTimeAstrology.com and mention this article and you will get the Whole Life Consultation for $185, 20% OFF the usual price of $231. The reading is 90 minutes and you get a MP3 recording of our conversation.