The 2014 Forecast for the United States and the World with astrologers Karen White and Laura Barat. Laura has been a Vedic astrologer for 19 years, and is currently a passionate student of Mundane astrology, the astrology of nations and Kings, also known as Political astrology.
Laura is also a painter, shaman, and is now a full-time writer, currently writing a science fantasy novel. Laura is not giving readings right now, but has she agreed to give us predictions for the United States and other countries for 2014 and beyond!
Laura and I used to do the Astrology Fundamentals radio show together at BlogTalkRadio.com. To hear these shows, just find the radio archives on this site (they can be accessed on most pages of this site, but go to the home page and it's it the left column on the bottom of the page.
SUMMARY of PODCAST Episode 007: Predictions for the United States & World 2014 COSMIC CLIMATE FORECASTS with Guest Laura Barat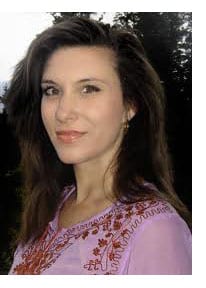 Laura and I discuss Mundane astrology, the astrology of nations, and Laura gives predictions for the economy, conflicts with other countries, Obama Care, severe weather, and more.
LINKS:
Laura is not giving personal readings at this time, but there is a lot of information on astrology at her website www.laurabarat.org.

MANUAL FEED:
Here is a manual feed if you want to subscribe to my podcast without going through iTunes: http://divinetimeastrology.com/feed/podcast/
Podcast: Play in new window | Download | Embed